Best Party Host and Hostess Gift Ideas for Every Budget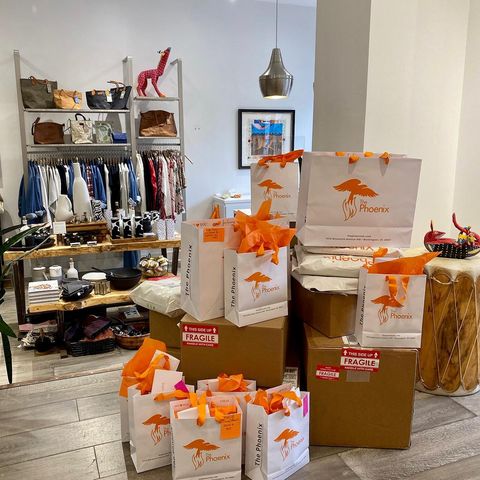 You may be invited to a dinner party hosted by a friend during the holiday season. Some people are never tired of throwing dinner parties. No matter how many people come to their door, they always greet them with a smile.
With enough food and drinks for everyone to eat, drink, and enjoy themselves. Isn't that sweet of them? They are surely your favorite host. Then you should also reciprocate their kind gestures, as hosting people isn't easy. It takes a lot of planning and arranging.
We understand that selecting an affordable and thoughtful gift for your host is not as simple as it appears. This is especially true if you are not a social person. We've compiled a list of gift ideas for your party host and hostess that will make them feel priceless.
AM Ceramics/Stoneware Mug
Budget-friendly Ana's handmade ceramic enamel, made with love, is the perfect gift for your host or hostess. It's small enough to wrap your hands around and fill with tea, coffee, or hot chocolate. It makes an excellent hostess gift.
Erica Moody/Salt Shovel
A beautifully curved bowl serving spoon is designed to add salt, spices, and other condiments. A regular steel spoon changes color, but the Erica Salt Shovel has a wax finish that slows the rate of change. This can be purchased as a hostess gift.
Booze and vinyl
A fantastic resource for your host and hostess, especially if you enjoy great and legendary music. The study of Booze and Vinyl prepares your host for all types of legendary music from the 1970s to the present.
Woven Grey/Color Block Basket
Because of its beauty, it is one of the best hostess gifts. The handmade round has a black and white interwoven basket for fruit, snacks, and biscuits. It comes in various sizes, and no two designs are alike. That is what distinguishes this beauty.
Teak Thin Spoon
A set of four handcrafted classic wooden spoons that will enhance the beauty of your dining table. Because it is made of teak wood, it makes an excellent host and hostess gift. It's very affordable, and you won't have to break the bank to give it to your host.
Sarled/Balsamic Vinegar
Balsamic vinegar is low in fat and cholesterol and is ideal for salad dressings and marinades. A great food essential that improves overall health is a thoughtful gift for your host. Vinegar with no additives or preservatives is undoubtedly what a host or hostess would appreciate as a gift.
Etta + Billie/Bergamot Ginger Body Lotion
A combination of ginger and various oils keeps the skin fresh and never looks dry. Organic cocoa butter, organic aloe vera, and soothing sunflower oil are rich in skin moisturizing elements, all of which soothe and rejuvenate the skin—one of the best hostess gifts for the beach experience.
Onsuri/Extra Virgin Olive Oil
Its high vitamin E and vitamin K content lend it credibility. It promotes bone, heart, and blood clotting health. This olive oil's formulation includes low cholesterol, making it extremely beneficial to health. A health-conscious party host or hostess will appreciate your thoughtful gesture.
Slack Tide Sea Salt
This hand-harvested sea salt, made with goodness and obtained directly from the clearest sea, "Maine," is beneficial to health. There is no preservative or additive; when added to food, it has its own sweetness. A thoughtful gift for your hostess.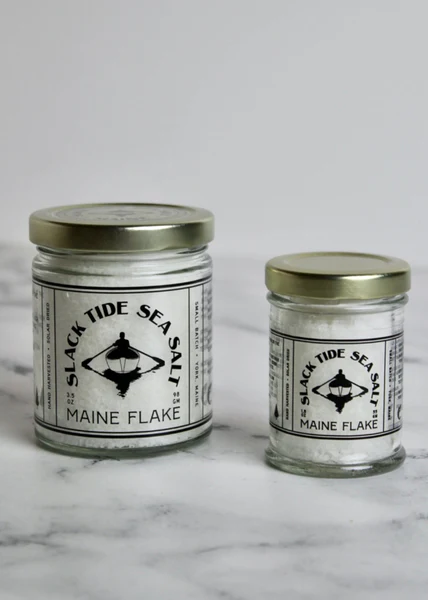 Sunday Suppers
A collection of recipes for any woman who wants to serve homemade goodness to friends, strangers, and family at a good old-fashioned gathering. Great recipes are included for women to use in connecting with others through the kitchen. Your hostess will be overjoyed because you have given her one of the best hostess gifts.
Tea With Tae
Black or herbal tea made from fresh herbs has a great taste for tea lovers. A perfect hostess gift, with each tea sachet bag containing an aroma of greatness, just like loose tea bags. You can mix a sachet with hot water and take it everywhere you go. A total of 20 sachets
Olive Wood Ice Cream Spoon, 7"
Handcrafted from an olive tree by skilled artisans. Enjoy your ice cream without worrying about dripping. Furthermore, the layers of olive oil leave a coating that makes it shiny and beautiful. This is an excellent gift for a hostess with children.
Formulary 55/Bourbon + Vanilla Guest Bar
A coconut oil and shea butter blend that is suitable for both men and women. It also has a vanilla scent that gives you a sexy scent and boosts your confidence. And the ideal assortment of goodies for your most cherished hostess.
Uashmama/Small Caddy
It can be used to transport salt and pepper from the kitchen to the dining room for additional seasoning while eating. It can also be used to store fruits. This goodness tray will delight your hostess.
Matte Gold Cheese Set
It comes in three different sizes and shapes. A knife-shaped and two spatula-shaped cheese set Cheese knife sets are used in serving your homemade cheese and snacks.
Teak Double Cellar With Gold Spoon 
The teak double cellar is the beauty behind displaying your spices beautifully in the kitchen or at the dining table. Neatly pleated with teak wood and metal, giving it a shiny look you see.
Goat Hair Hedgehog Duster
This one gift is made from oiled beech wood and fine goat hair. It is very useful in dusting and cleaning smooth surfaces and table tops.
Small Teak Rectangular Trays
A tray beautifully and artistically made from a teak tree. It is luxurious enough to serve food and fruits. 
Stoneware Serving Bowl
A serving bowl that maintains the temperature of food. Cold soup retains its cold nature, while hot pasta remains hot. This set of stoneware bowls is perfect as a luxury gift.
Other gift ideas include a wine chiller, cheese board, coffee table, and knife set. Because a good hostess deserves a good gift, all of the gift lists for your host and hostess are compiled with budget and luxury in mind. Remember to leave an impression on your host as a guest. The Phoenix Store, located in Wisconsin, sells a wide range of kitchen wares, jewelry, accessories, and clothing. We operate throughout the country and ship your goods to you.
You can also contact us via our website. Log on to the Phoenix store to make your orders for those uncommon goods for hosts and hostesses now.
---
Leave a comment
Comments will be approved before showing up.