Women's Clothing Boutiques for Fashionable Finds
Dive into the realm where style meets individuality. The Phoenix, a distinguished fashion boutique, brings you the most recent and trendiest women's clothing items that will transform your wardrobe into a fashion-forward haven.
Explore our vast and eclectic selection of apparel, surpassing the boundaries of age and sizing, curated to fit every woman out there. In this post, we'll guide you through the latest chic finds on our platform that will redefine your understanding of elegance and sophistication. Our fashion experts have handpicked unique and exceptional pieces just for you - because at The Phoenix, we believe fashion is art and you are the canvas.
Latest Fashion Finds at The Phoenix
If you're in search of the latest fashion finds that effortlessly blend style and quality, look no further than The Phoenix. This women's clothing boutique is renowned for its carefully curated collection of fashionable pieces that cater to a variety of tastes and preferences. Whether you're seeking an elegant evening gown, casual-chic attire, or stylish accessories, The Phoenix offers a wide range of options to suit every occasion. Check out our newest collections. 
At The Phoenix, you'll discover an array of clothing items that embrace current trends while also maintaining a timeless appeal. From flowy dresses with vibrant patterns to tailored blazers that exude sophistication, there's something for everyone. The boutique prides itself on sourcing from independent designers who prioritize craftsmanship and unique creativity.
Imagine walking into The Phoenix and stumbling upon a stunning emerald green dress, adorned with delicate lace detailing. Its flattering silhouette hugs your curves in just the right places, making you feel confident and elegant. Pair it with a statement necklace and strappy heels for a formal event, or dress it down with sandals and a denim jacket for a more relaxed gathering. With their diverse selection of fashion finds, The Phoenix ensures that you can always find the perfect piece to express your personal style.
The boutique understands that staying ahead of the fashion curve means incorporating seasonal trends into their collection. They regularly update their inventory to feature must-have items that capture the essence of each season. Whether it's cozy sweaters or breezy sundresses and structured brimmed hats for summer, The Phoenix has you covered throughout the year.
In addition to clothing, The Phoenix also offers a carefully curated selection of accessories to complement any outfit. From statement earrings and delicate bracelets to stylish handbags, these finishing touches can elevate your overall look.
Contemporary Style Essentials
Fashion continues to evolve and change at an exponential rate, and The Phoenix recognizes this by providing versatile yet chic contemporary style essentials that seamlessly transition from day to night, so you can create stylish outfits no matter the event or season. These pieces make dressing for any special event effortless.
Contemporary style often emphasizes clean lines, minimalist designs, and neutral color palettes. At the Phoenix, we feature tailored blazers, classic trousers, and elegant blouses that encapsulate these characteristics - wardrobe essentials that can easily be mixed and matched for a sophisticated and polished ensemble.
Imagine yourself wearing a well-tailored blazer from The Phoenix that adds structure and exudes confidence. Its sleek silhouette instantly adds structure while projecting an air of confidence. Pair it with high-waisted trousers or a pleated skirt for a more structured office ensemble, or wear it casually with jeans and a simple white tee for a more relaxed yet put-together ensemble. This timeless piece can transition seamlessly from boardroom meetings to after work drinks with ease!
Modern styles celebrate cutting-edge textures and materials. At The Phoenix, pieces made of luxurious fabrics like silk, cashmere, and leather add not only visual interest but also comfort and durability.
Accessories play an integral role in modern ensembles, and The Phoenix offers chic belts, statement jewelry, and structured handbags to complement them effortlessly. By paying attention to each detail and accentuating them accordingly, you can enhance the overall aesthetic while showing your sense of personal style - for instance by pairing a Frank & Eileen blouse with Hannoh trousers topped by a Kinross belt for added flair.
Seasonal Trends
In order to keep up with fashion, it is vitally important that you stay abreast of seasonal must-haves. Every season brings its own set of styles, fabrics, and hues that can elevate your wardrobe and your look. That is why The Phoenix recognizes the significance of providing our customers with fashionable pieces suited for each season. We understand this value, offering them fashionable finds suited for their current mood!
As we move into springtime, you can expect to discover an assortment of essentials that exude freshness and vibrancy. From Mirth's floral-adorned flowy dress to Not Monday's lightweight pastel blouse in a pastel hue, our collection encapsulates this rejuvenating time of year. By using lightweight fabrics such as linen from Oska or cotton for our selections, comfort without compromise on style is guaranteed!
Imagine yourself strolling through a sun-kissed park wearing a maxi dress featuring soft pastel tones and delicate floral prints while the breeze caresses your skin - exuding effortless grace as it caresses the dress from head to toe. Or attending a garden party wearing an ensemble exuding sophistication and elegance: lightweight blouse paired with high-waisted trousers in crisp white—such an ensemble certainly would exude style and grace!
As autumn arrives, embrace cozy knits, warm earth tones, and layering options that add depth and warmth to your looks. A Kinross sweater combined with Hannoh tailored trousers or a skirt combined with ankle boots provides the ideal combination of comfort and style as the temperature cools off.
No matter the season, The Phoenix offers you an ever-evolving selection of seasonal must-haves so your wardrobe reflects current fashion trends.
Accessories Can Complete Your Look
Accessories add flair, personality, and complete your ensemble, giving it its final flourish. At The Phoenix, we know first-hand how powerful accessories can be in turning even an otherwise ordinary ensemble into a fashionable statement. From intricate pendant necklace to statement earrings featuring eye-catching gemstones - our carefully curated collection offers styles suitable for every event and special occasion.
Handbags from Studio B+ARS provide ample room for daily essentials, while Uashmama crossbody bags offer sleek options suitable for nights out. Our selection offers something suitable for every event and occasion!
Hats and belts are essential accessories that can elevate any look to the next level. Try topping off a summer dress with an elevated Kin The Label wide-brimmed hat or creating an eye-catching silhouette using belts to give it that special something. Check out our selection of hats and belts today and discover which pieces make a statement in your look.
Imagine wearing a flowy maxi dress adorned with delicate gold jewelry, carrying an attractive tote bag, and topping off the look with a chic floppy hat - an ensemble that exudes confidence and sophistication. Or envision wearing high-waisted jeans paired with an eye-catching belt, sleek earrings, and a crossbody bag for an ensemble that effortlessly blends edginess and elegance.
The Phoenix offers an array of accessories that enable you to express your personal style and enhance your overall look. Whether you're aiming for understated elegance or bold statements, our collection is designed to cater to your individual preferences. Now that we've touched upon the importance of accessorizing, let's explore some trendy accessories that can add an extra level of style to your outfits.
According to a study by Statista, the women's apparel market in the United States alone was estimated to be valued at around $187 billion in 2020.

Data from McKinsey's Fashion Consumer Insights indicates that, post pandemic, brick-and-mortar boutiques are expected to recover approximately 80% of their pre-crisis sales by 2023.

The retail consultancy, Mintel predicts that by 2024, online fashion sales will account for 38% of total spend on clothing, with an increasing number of stores investing heavily in enhancing their online shopping experience.
Trendy Accessories
Accessories have the power to elevate any outfit and add that extra touch of style and personality. At The Phoenix, you can find a stunning array of trendy accessories that will enhance your look and make a statement. From chic handbags and elegant scarves to statement jewelry and fashionable hats, there is something for everyone's unique taste.
Let's start with handbags. The Phoenix offers a carefully curated selection of handbags that are not only stylish but also practical. Whether you're looking for a sleek crossbody bag for everyday use, a roomy tote bag for work or travel, or an evening clutch for a special occasion, you'll find an exquisite range of options to suit your needs. These handbags come in various colors, materials, and designs, ensuring that you can find the perfect one to complement your personal style.
Picture yourself wearing a classic little black dress with a bold red statement necklace from The Phoenix. The necklace instantly transforms your simple attire into an eye-catching ensemble that demands attention. Expressing your unique fashion sense becomes effortless when you have access to trendy accessories like these.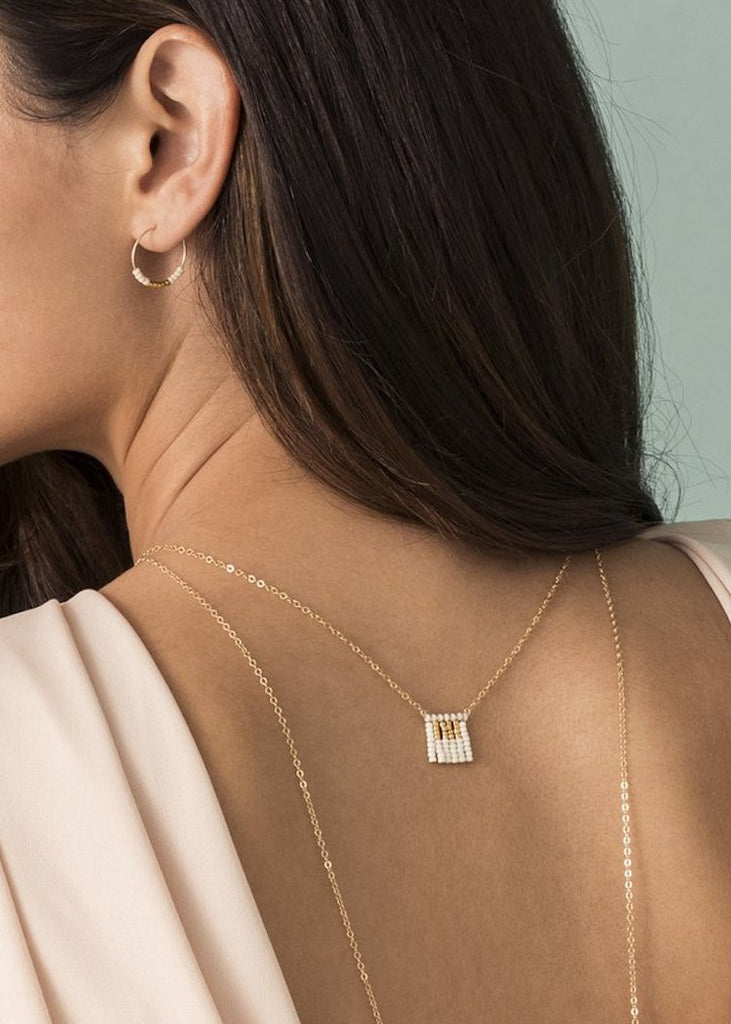 Accessories have the power to take your outfit from ordinary to extraordinary. They allow you to unleash your creativity and showcase your individuality. Whether it's adding a pop of color with a vibrant scarf or making a statement with a chunky bracelet, accessories help you express yourself and create a look that is uniquely yours.
In addition to handbags and jewelry, The Phoenix also offers an enticing collection of scarves. Scarves are versatile accessories that can be worn in countless ways – as neck scarves, headbands, wraps, or even tied onto handbags for added flair. With different patterns, textures, and colors available at The Phoenix, you can effortlessly elevate any outfit while staying warm and cozy during the cooler seasons.
Hats are another fantastic accessory option available at The Phoenix. From wide-brimmed sun hats to trendy fedoras, you can find a hat that not only protects you from the elements but also adds a touch of sophistication or playfulness to your overall look. These accessories are perfect for outdoor social events or when you want to showcase your fashion-forward sensibility.
Unique Shopping Experience at 'The Phoenix'
When it comes to finding the latest fashionable finds, The Phoenix offers a shopping experience like no other. Step into our boutique and get ready to be captivated by a carefully curated collection of women's clothing that showcases the creativity and craftsmanship of talented artists and artisans.
As you browse through the racks, you'll discover unique pieces that are not only on-trend but also tell stories. Each item has been thoughtfully designed and meticulously crafted to embody individuality and quality. From hand-dyed silk dresses to intricately embroidered tops, every garment at The Phoenix is a work of art in its own right.
But it's not just the stunning clothing that sets us apart; it's the atmosphere we strive to create within our boutique. The moment you step through our doors, you're greeted by warm smiles and friendly faces. Our knowledgeable staff is always ready to assist you in finding the perfect outfit for any occasion. 
Whether you need help with styling tips or want a second opinion on an ensemble, we're here to make your shopping experience enjoyable and personalized.
Imagine walking through our beautifully arranged displays with sunlight streaming through the large windows, illuminating the vibrant colors and intricate details of each garment. Soft background music creates a soothing ambiance as you leisurely explore the collections. It's an intimate space where fashion enthusiasts can immerse themselves in a world of creativity and express their personal style.
To enhance your browsing experience even further, we regularly update our inventory to showcase new arrivals and stay on top of emerging trends. This ensures that every time you visit The Phoenix, there's something fresh and exciting to discover. We believe that fashion is an ever-evolving art form, and we're committed to providing you with an extraordinary selection that reflects this dynamic spirit.
At The Phoenix, we value craftsmanship, individuality, and creating connections with our customers. We invite you to experience the joy of finding beautifully crafted pieces that speak to your unique style and personality. Visit our boutique on Wisconsin Avenue and let us help you find your new favorite fashionable finds.
Why Should The Phoenix Be Your Go-To Destination?
The Phoenix is unquestionably the premier boutique store, distinguished by its unparalleled dedication to contemporary style essentials and an extensive range of seasonal must-haves. Attuned to craftsmanship and design, this boutique showcases top-tier designers, each chosen carefully from our curated selection. 
Staying abreast of fashion trends, The Phoenix has long been known for providing its customers with innovative seasonal collections that remain at the cutting-edge of style. Discover a world of modern elegance and elevate your style at The Phoenix, your go-to destination for timeless sophistication. Visit us today and experience boutique shopping like no other.
---
Leave a comment
Comments will be approved before showing up.