Cozy Gift Guide for the Homebody in Your Life
Cozy is a word that comes to mind when we think of homebodies. We all have that one special person or best friend who would rather remain home when everyone else is out for a night in town. A homebody's space always feels like an overwhelming blanket of security and comfort. Whether they are at home to watch Netflix or to immerse themselves in a romantic novel, homebodies always love to set a cozy atmosphere. You are guaranteed to see fuzzy blankets, warm mugs, many candles, and lots of books; everything speaks of snuggling up and staying in.
You might be at a loss for what to give that homebody in your life, but do not worry; a cozy gift will be cherished. Even the most outgoing extroverts enjoy an occasional stay-at-home for a nice long soak in the tub with a glass of sparkling red wine, a stretch out on the couch wrapped in a fuzzy blanket, hot chocolate, and the soothing sensation of a warm mug full of comforting tea. So a perfect cozy gift won't be ill-received regardless of who you give it to.
The best gifts from below will help you immerse that homebody in your life in a cozy scene, which gets stronger as the weather gets cooler. Read on for some of the best cozy gift ideas.
Cashmere Cropped Featherweight Striped Crewneck
Nobody likes being exposed in the cold weather, so a stylish piece like the cashmere cropped featherweight striped crewneck is comforting, breathable, and calming. This is a satisfying selection for that friend of yours who enjoys a comforting outfit.
Chloe Crop Released Hem
This plush, luxuriant, stylish hem won't shed and will retain its shape through the wash while sustaining its softness; you will want one for yourself after gifting it to your homebody.
Moroccan Cactus Silk Pillow Pink
To turn your space into a kingly experience, get one of these modern pillows to give you the most pacifying personal time. These are unique handmade works of art made from carefully selected cactus silk. Each pillow is one-of-a-kind with its Berber symbols, includes a made-in-the-USA 90/10 down insert, and boasts a 233-thread count shell made from 100% premium cotton fabric.
Etta + Billie Lavender Room + Body Spray (2 oz)
The Etta plus Billie lavender room plus body spray is evidence that aromatherapy is intense. Even without many spritzes, its pure essential oil fragrance immediately puts the atmosphere in a cozy mood. Being a remarkable multi-tasker, it instantly refreshes rooms, cars, linens, and the body with a natural mix of sensational ingredients that are safe for the body and the environment.
Marlowe
Do you want a cozy blanket with arms? Then you should consider Marlowe. This lovely sweater is made of heavyweight cashmere and is tightly knit to create a luxurious sweater for wrapping up in.
AM Ceramic Petite Coffee Cup
A hot cup of coffee can add to a cozy atmosphere. These just-the-right-size cups are perfect for stay-ins. Crafted with clay and enameled in a cream color, and then in hot water and baked at a high temperature, these enamels create various shades between cream, yellow, and light brown, creating a set of varied pieces with a remarkable finish.
Maman: The Cookbook
This convincing and charming cookbook features 100 engaging cooking recipes spanning bestselling dishes from their locations in New York City, Toronto, and Montreal, such as Cumin Chickpea Salad, Banana-Lavender Cornmeal Waffles with Vanilla Mascarpone, and the Nutty Chocolate Chip Cookies made by Oprah Winfrey herself.
Kinross Shacket
Just the right price for a cloth of such remarkable quality; the Kinross shacket is made of 71% cotton, 24% polyamide, and 5% cashmere. It is a cozy gift that won't be ill-received.
Fiele Fragrance Pogostemon
The Fiele fragrance Pogostemon is highly rated and begins with a dark variety of Indonesian Pogostemon cablin, renowned for its striking fragrance and soothing aromatherapy benefits. It generates a pacifying aura with a natural sensuality augmented with tonka bean, smoky cacao absolute, and sweet vanilla.
Rachael Bandana
The Rachael bandana is handy for those who appreciate boldness and color and whose sense of style is alluring. More interesting is that it can be worn as eye mask, a headband, a scarf, and a top, making it a versatile accessory you can gift your homebody.
Cashmere Travel Wrap
The best part of a relaxing night in is snuggling up with a soft, heavy blanket. The cashmere travel wrap is a blissful, refreshing, and must-have scarf that doubles as a cozy that makes it easy to fall asleep in. With it, you are sure to have a restful sleep. They are highly-rated cozy gifts that give the sensation of being wrapped in the best hug of your life. Add them to your shopping list; they are truly worth it.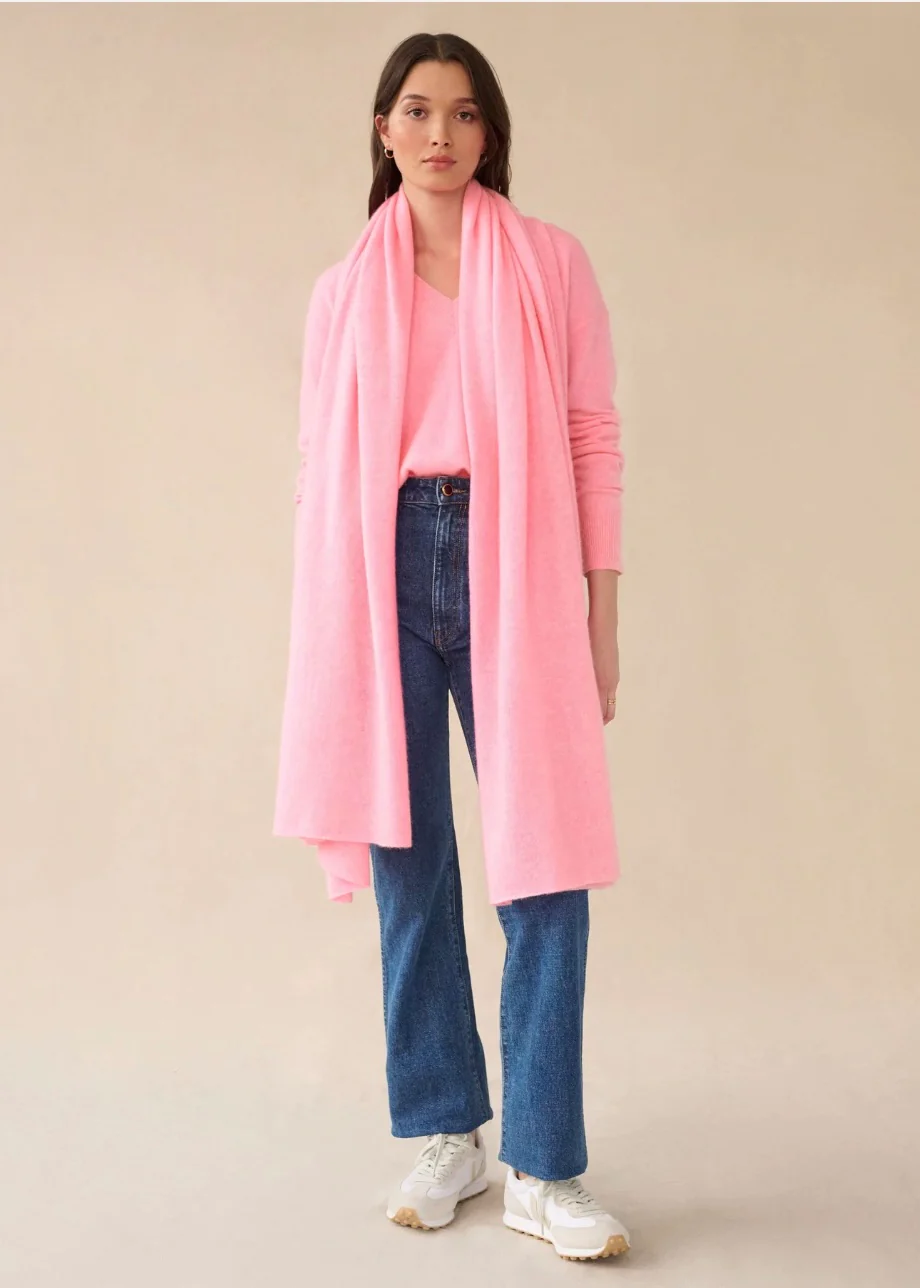 Klei Nourish Coconut Milk & Chamomile Pink Clay Mask
What's as delightful as a movie night-in? Yes, you guessed right—nourished skin. The Klei Nourish Coconut Milk & Chamomile Pink Clay Mask is ideal for giving your skin a pampering treatment. It is the ultimate accessory that caters to your skin's needs. Softening coconut milk powder and relaxing chamomile are mixed with cleansing pink clay to nourish and soothe the skin. What's more? This cool pink clay mask was made with sensitive skin in mind, and it can be the perfect gift for that homebody in your life.
French Lavender Calming Body Oil
These body oils are inviting and effective. Being multi-purpose, this fantastic beauty essential oils sustains the hair and body's appearance by enhancing the skin's natural moisture barrier. It is marvelously hydrating, fast-absorbing, and sustaining, and it restores suppleness and softness to the skin, yielding a healthy, childlike glow when combined with tea extract and a blend of precious oils.
Grapefruit Cardamon Hand & Body Wash
The Grapefruit Cardamon Hand and Body Wash is effective and luxuriant and was made with excellent botanicals to clean the skin gently and naturally. Perfect for all skin types, the Grapefruit Cardamon Hand and Body Wash is a great infusion of refreshing tart pink grapefruit and sultry spicy cardamon. Also, its aroma is akin to the best cocktail you've ever had.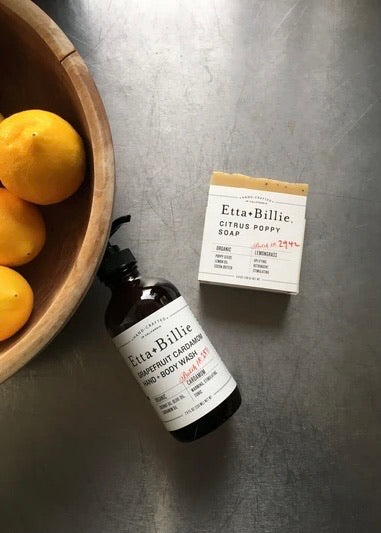 Frank & Eileen Kane Oversized Easy Hoodie
This easy hoodie is cozy, and its color makes it alluring. It is an excellent outfit for sipping tea while watching Netflix. Its continuous seam sleeves are so flattering that they are also perfect for busy days spent running to the gym, brunch, or around the block with your dog. You should consider this mesmerizingly soft, lightly combed three-yarn knit made in California for your homebody because it feels like a soft hug against the skin.
Shallow Olive Wood Serving Spoon
Who said a homebody can't be a foodie? For the foodie in your life, a gift of a Shallow Olive Wood Serving Spoon won't be met with ungratefulness, as that will be an avenue to turn dinner parties into a 5-star experience. Made in Tunisia from non-productive olive trees by a multi-generational family of artisans, whose work showcases the distinct swirling patterns of the trees' twisted trunks. The shallow olive wood serving spoon is not porous, and it is coated in a protective layer of olive oil; typical of natural olive wood products, which are sustainable and safe.
Mila Cashmere Crewneck Sweater Charcoal
A Mila Cashmere Crewneck Sweater in Charcoal is an adorable gift for a homebody. Crafted from the quality and heavyweight cashmere, this sweater has a lofty and cozy feel just like a cozy blanket. The calming, slightly cocoon-like shape, high crew neckline, and oversized cuff detail give this timeless silhouette a stylish modern look. Also, these uniquely smooth, long fiber yarns give the Mila Cashmere Crewneck Sweater Charcoal a classy, soft, and lofty feel.
Effie Funnel Neck Capelet in Elephant
These capes are cozy gifts for a homebody that ooze comfort. Having continuous seam sleeves, a loose, easy-to-layer fit, and a stylish rolled neck, this capelet is the perfect winter warmer. It is an incredibly soft, lightly combed three-yarn knit that feels like a comfy hug against your skin. It is luxurious yet performs like your best-loved sweater.
Candlefolk Spiced Cider
The Candle People spiced cider is warm, with a holiday-season scent that combines the heart of apple cider and spice with lovely cranberry and pomegranate notes. It is made with 100% American-grown natural soy wax, cotton-core wicks without lead, and high-quality fragrance oils.
Get Those Cozy Gifts for the Homebody at the Phoenix
The Phoenix is a lifestyle brand that has been carefully curated in an environment that fosters creativity. We have a large selection of snuggly gifts to choose from, including cozy apparel, snuggle accessories, essential oil diffusers, bath accessories, and more. We make shopping for yourself or a special someone simple and enjoyable.
Also, you don't need to physically come to our store. You can shop online from the comfort of your home. Simply visit our online store at https://www.thephoenixdc.com/ and take the opportunity of free shipping for orders above $150 shipped to a single address. You can also give us a call at (202) 338-4404.
---
Leave a comment
Comments will be approved before showing up.